Dr. Leonard Smith
PEDIATRIC DENTIST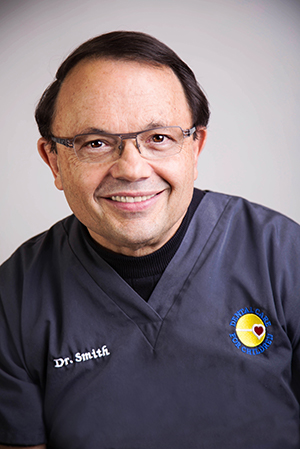 Dr. Smith began his pediatric dental Practice in 1972. He was the first formally trained pediatric dentist in Calgary and has maintained Dental Care for Children since that time. His passion for children is evident when you see him interacting with his patients and their families. He has dedicated over half his life focusing on the care and promoting health for all children.
He has held numerous positions in various organizations during his career:
Head of the Dental Department at Alberta Children's Hospital; Clinical Assistant Professor, Department of Pediatrics, Faculty of Medicine University of Calgary; President the Society for Dentistry For the Handicapped; Fellow of the Royal College of Dentists of Canada; Life Fellow of the American Academy of Pediatric Dentistry; Member of Canadian Academy of Pediatric Dentistry, Life Diplomat of the American Board of Pediatric Dentistry; Founder and President of the Society for A Healthy Mouth – Healthy Child (Alberta); Founder and President of the Foundation for A Healthy Mouth -Healthy Child (USA).
He has been married to his wife Hilda for 44 years and has two grown daughters and two grandsons.