Dr. Abhishek Batra
PEDIATRIC DENTIST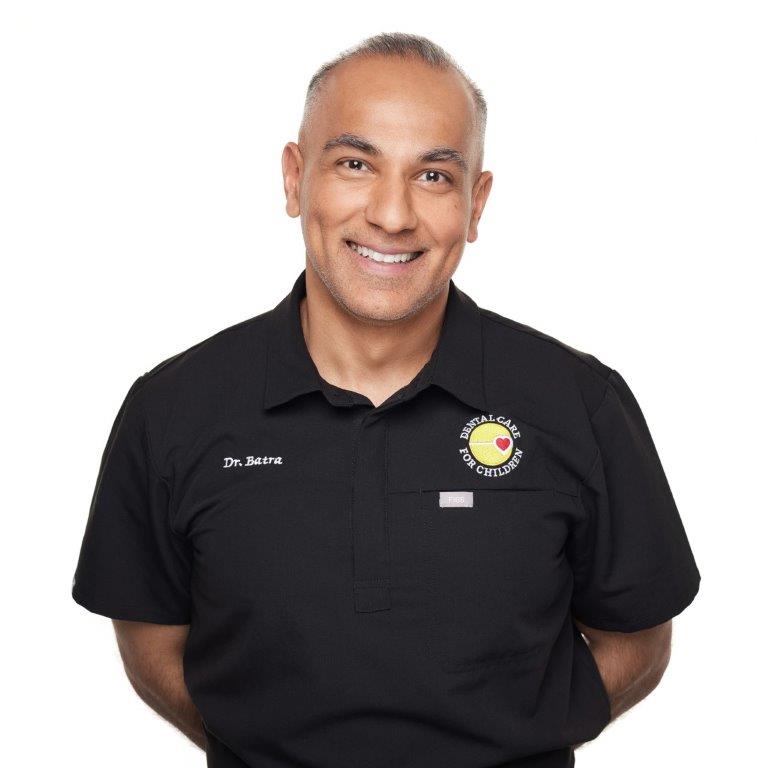 Dr. Batra (aka Dr. B) earned his Bachelor of Science degree in Biology and Psychology from the University of New Brunswick, Canada. He moved to California for the warm weather and completed dental school at Loma Linda University in Loma Linda, California. Dr. Batra has a passion for working with children and completed an additional two-year post-doctoral residency specializing in Pediatric dentistry.
In dental school and residency, he completed many mission trips and provided dental care for kids and adults in underserved areas. He was also actively involved in research and earned a Master of Science in Dentistry (MSD). He is a member of the American Academy of Pediatric Dentistry (AAPD) and Canadian Academy of Pediatric Dentistry (CAPD).
While residing in US, he worked at clinics in Los Angeles, Orange County and the Inland Empire areas of Southern California. After a lengthy period in the U.S. he has decided to move back home to be closer to his family. Dr. Batra emphasizes preventive care and enjoys sitting down with parents and kids alike to educate and familiarize them with the best practices in dental health. He wants all his patients to have a happy and healthy smile.
Dr. Batra is also a husband and a proud father of two boys. He is passionate about travel, food and meeting new people.